3D Printing for Architecture is a Course
3D Printing for Architecture
Started Feb 29, 2020
Full course description
3D Printing is transforming the way projects are communicated and materialised in architecture. In this masterclass, participants will gain a better understanding of the 3D printing process, introducing all the available technologies, materials and qualities, to design considerations and possible workflows to optimise 3D printing results.
The most common technologies from extrusion-based, stereolithography, binder jetting, material jetting, selective laser sintering and powder-bed fusion will be discussed. All of these technologies follow a similar process and help users to fabricate parts from a digital design file. However, each has its strengths, weaknesses and associated process costs.
This course is delivered in a blended mode and involves a face-to-face session in DMaF Lab at the Sydney School of Architecture, Design and Planning.
Course Outline
3D Printing in Architecture
Benefits and Opportunities 6 min
Activity (3 Questions)
3D Printing Technology
3D Printer Types 18 min
How to choose your 3D Printer? 10 min
Factors to consider when choosing a 3D printer 10 min
see all
Design Considerations for 3D Printing
Overview 3 min
Rhinoceros 3D 7 min
Design Recommendations and Considerations 5 min
Model Diagnosis and Repairing
Model Diagnosis and Repair with Netfabb 7 min
Slicer Settings
Common slicer settings 5 min
Slicing a 3D model with Cura 7 min
Activity
Operating 3D Printers
3D Printers Operating Procedures 3 min
Safety 3 min
Post-Processing methods
Post-Processing methods 3 min
3D Printing Practical Session
Learners will:
Learn the fundamentals of 3D printing for model making and how it can be introduced into practice.
Learn about 3D printing materials, FDM - (PLA, PLA blends, ABS, PET); 3DP – Powder; SLA – Resin; LS – Nylon Powder and Polyjet - Photopolymers.
AACA Competency:
3. Design: Conceptual Design

3.1 Design response integrates the objectives of brief, user intent and built purpose.
3.2 Application of creative imagination, aesthetic judgement and critical evaluation in formulating design options.
3.5 Exploration and application of ordering, sequencing and modelling of three-dimensional form and spatial content.
3.6 Assessment of the economic impact on the project of design strategies and options.
3.8 Application of manual and digital graphic techniques and modelling to describe three-dimensional form and spatial relationships.
Who is this course for?
This course is aimed at professionals employed in the architecture and construction industries seeking an introduction into 3d printing in architecture. The target audience falls in to two main categories; professionals, as these people require the knowledge for their profession and development, and students who choose to take this course for interest and access to experts in the field.
Assessment
There are two structured activities included to genuinely test participants' understanding of content. A practical session will be held at the Design Modelling and Fabrication Lab (DMaF Lab) located on the ground floor of the Sydney School of Architecture, Design and Planning.
Questions? Feedback?
Email architecture@sydney.edu.au if you have any questions, comments or feedback about this course or our Open Studio masterclasses.
Content Specialists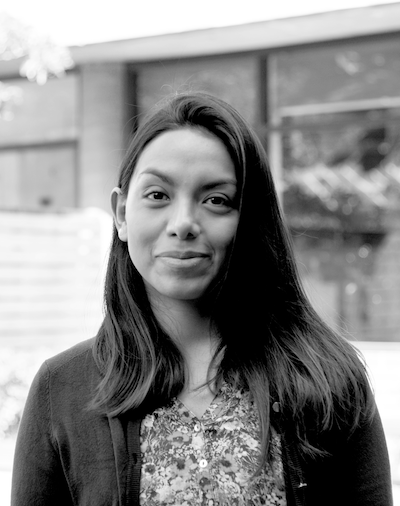 Susana Alarcon
Digital Fabrication Coordinator, DMaF Lab
Susana Alarcon is the coordinator of the Digital Fabrication area in the Design Modelling and Fabrication Lab at the University of Sydney. She holds a Bachelor of Industrial Design, a Master of Interaction Design and Electronic Arts, and is currently completing a PhD at the University of Sydney. Susana has worked in several design industries from display systems, furniture, interior architecture, audio equipment and electronic arts, specialising in the use of digital planning and fabrication tools. Inspired by her work with electronic artists, she became interested in the design and development of technology-based applications. Her PhD research draws upon ethnographic design research, product design and occupational therapy to design interactive support tools for autistic children. Her other research interests are in the areas of innovative digital fabrication processes and creative robotics.
Eduardo De Oliveira Barata
Associate Lecturer
Eduardo de Oliveira Barata is a registered architect in NSW, holds a lecturer position in the Faculty of Architecture Design and Planning at the University of Sydney and is the director of B A R A T A. Eduardo's research and practice background translates to the discussion of salient and current issues in architecture in his teaching, particularly relevant to the Digital Architecture Studio, where he believes invention comes about via the recombination and hybridization of existing modes of practice with new materials, technology, tools and techniques.
Masterclass partners